State House, Room 546-2 Boston, Massachusetts 02133 -Telephone (617) 727-2966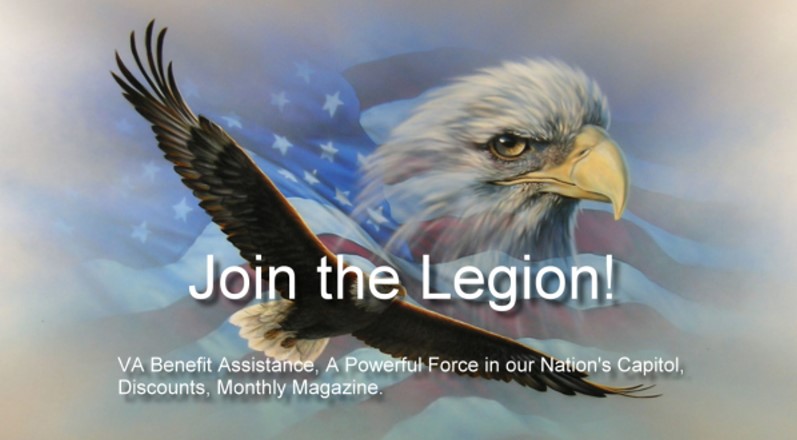 Each year, American Legion department service officers help thousands of veterans receive VA benefits they earned through service to their country. The Legion conducts, promotes and supports hundreds of career fairs for veterans and transitioning service members, bringing employers face to face with job hunters. Legion staff lobbies Congress for better quality of life for U.S. military personnel.
Need Help with a VA Claim? Not getting the benefits you earned?
Contact the American Legion Service Officers for Assistance.
American Legion DSO
JFK Federal Building Room 1500D
Boston, MA 02203
(617) 303-5694
---
American Legion DSO
380 Westminster St Suite 204A
Providence. RI 02903
(401) 223-3685
---
About Us
---
The American Legion was chartered and incorporated by Congress in 1919 as a patriotic veterans organization devoted to mutual helpfulness. It is the nation's largest wartime veterans service organization, committed to mentoring youth and sponsorship of wholesome programs in our communities, advocating patriotism and honor, promoting strong national security, and continued devotion to our fellow service members and veterans.
Join The American Legion
---
Membership in the American Legion offers many benefits that include involvement in community programs, a voice in Washington DC, investment in children activities, education, and camaraderie. Of course, our main focus is for veteran's rights and their families. Which is why we continue to lobby in Washington for veterans, current service men and women, and Americanism. The American Legion is the largest veteran's organization.
Five Year Strategic Plan
---
The National Organization has approved our plan as presented in August. The next step in the plan is to set out the hows. As the plan is written it tells use what we are to do the committee will be working on timeframe and where appropriate the how of accomplishing each task.
Constitution and By-Laws
---
The Constitution and by-laws of the American Legion, Dept. of Mass are available for viewing or download by clicking here
News and Events
---
Resources
Calendar of Events, Reports, Forms and the Photo Gallery are here
E-Legionnaire
The latest edition of E-Legionnaire is available for viewing or download by clicking here
2018 SCHOLARSHIP APPLICATION
The application for the 2018 American Legion Department Of Massachusetts Scholarship is available here
News and Events

The American Legion Department of Massachusetts
Membership Meeting, Department Executive Board
The next meeting will be at the Dudley-Gendron Post 414, 156 Boston Post Road, Sutton, MA 01590,
on Saturday January 20, 2018.
Membership Team meets at 11:00 A. M. The Department Executive Board will conviene at 1:00 PM.
The American Legion Department of Massachusetts
2018 Convention Hotel Reservation Form
NATIONAL COMMANDER'S TESTIMONIAL
January 10, 2018
Dear Legion, Auxiliary and SAL Members:
Our National Commander Denise H. Rohan of Wisconsin makes her official visit to the Department of
Massachusetts. In Honor of her visit, your Department is hosting a Testimonial on Saturday April 7, 2018 at the
Best Western Royal Plaza Hotel & Trade Center, 181 Boston Post Road, West Marlborough, MA 01752.
A social will be held at 5:00 PM and dinner will be served at 6:00 PM
Ticket donations are $40.00 per person and may be purchased from your District Ticket Chairperson. Please make
checks payable to "American Legion Department of MA" and mark "Tickets Only".
Tables will be set for 10 people.
All room reservations must be made directly through the Hotel:
• Best Western Royal Plaza Hotel at (508) 460-0700.
• The room rate per night is $129.00 plus 11.7% tax. = $144.09 Check - in 4:00 pm Check – out 11.00 am
• The American Legion code is American Legion.
• The cutoff date for reservation is March 13, 2018.
On behalf of the Committee, we thank you for your co-operation.
Yours in comradeship:
Co-Chairman: John P "Jake" Comer, PNC
Paul A Morin, PNC
Vice Chairman: William J Chisholm, NEC
Louis E Brault Jr., ANEC
Ticket Chairman: James Army
Ad Book/Booster Chairman: Robert Baranowski